From October 31 to November 2, 2023, a group of 15 students from HEAD Geneva critically examined capitalistic, neo­­liberal, extractivist, and exclusive structures manifested in hegemonic ways of learning, researching, and working together.
Aimed at disrupting the status quo and moving towards the practices of exchange and learning they yearn for, Alexandra, Célia, Elisa, Geneva, Grandee, Matylda, Maxime, Jennate, Lora, Loréleï, Lucy, Paul, Simon, Quentin, and Victoire came up with small collaborative exercises.
Instead of quick fixes and rigid formats, these propositions are rather meant as articulations to be questioned, rephrased, and further developed.

A free pdf with the propositions can be downloaded here.
Cover design by Jennate Laamyem.

Yours truly, xoxo:
a network of relations through letter-writing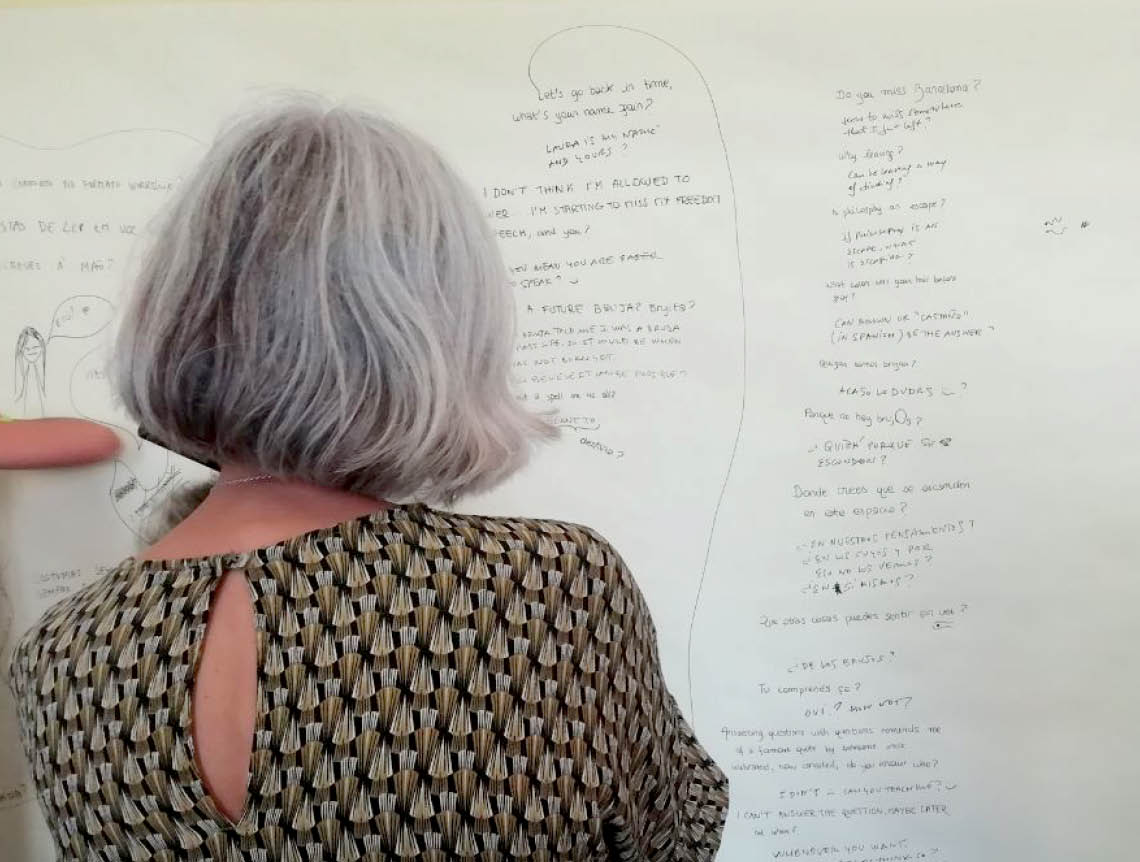 Writing oneself into the world, blurring boundaries between the self and the other, reaching into the future and the past—the circular, messy creation of collectivity. In this workshop, we'll tap into the feminist tradition of letter-writing as a way of self-expression through relations. What kind of temporal and spatial webs can it create? What relationships do we conjure up when we address someone? What can a response look like? In a row of small letter-writing exercises, we'll experiment with its format and embrace its intimacies.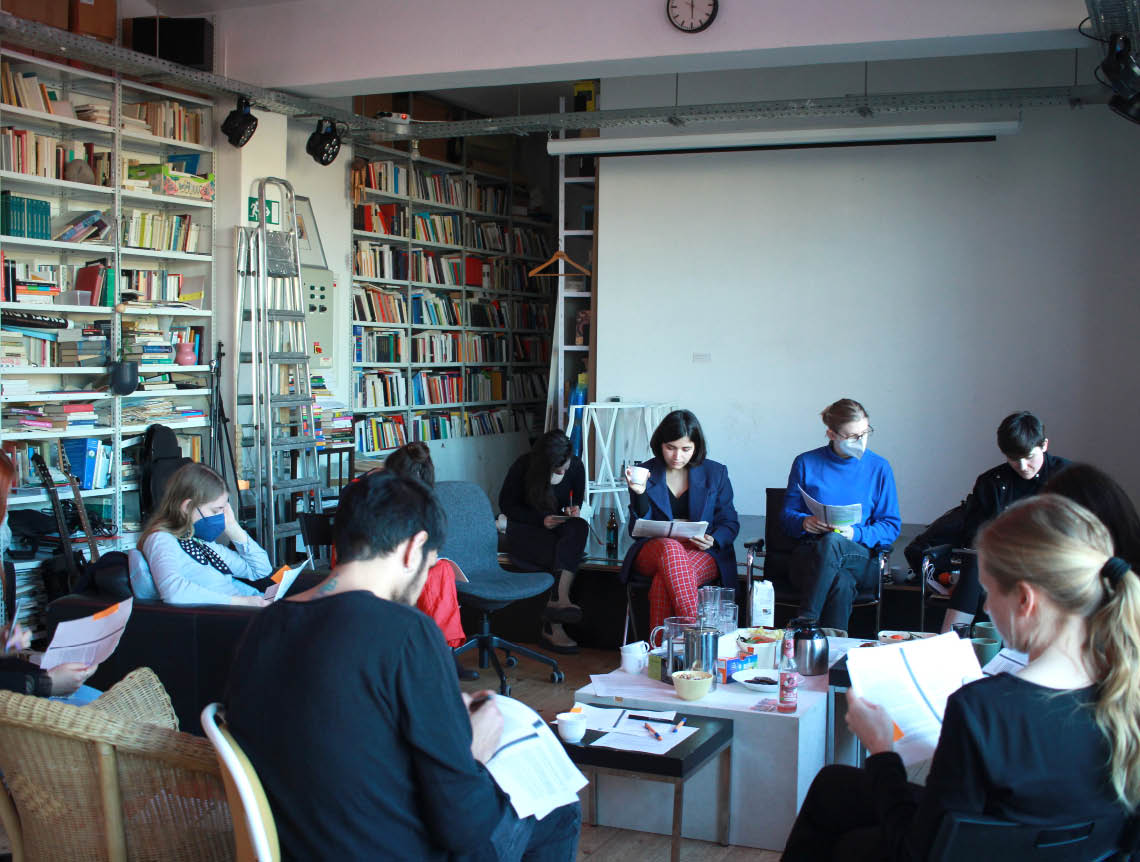 In three sessions, the reading group explores the friction between visibility and appropriation by reading and discussing together critical texts about art, cultural and design institutions. The sessions examine how to shift an exploitative act of "looking at" into an intentional practice of "looking with and alongside one another" and ask how to articulate critical thinking within cultural institutions from counter-hegemonic perspectives.

Mapping Marzahn
Workshop
With Paula Erstmann and Yann Colonna
Funded through
Berlin Mondiale
Platz Ohne Name, Berlin-Marzahn
January and February 2023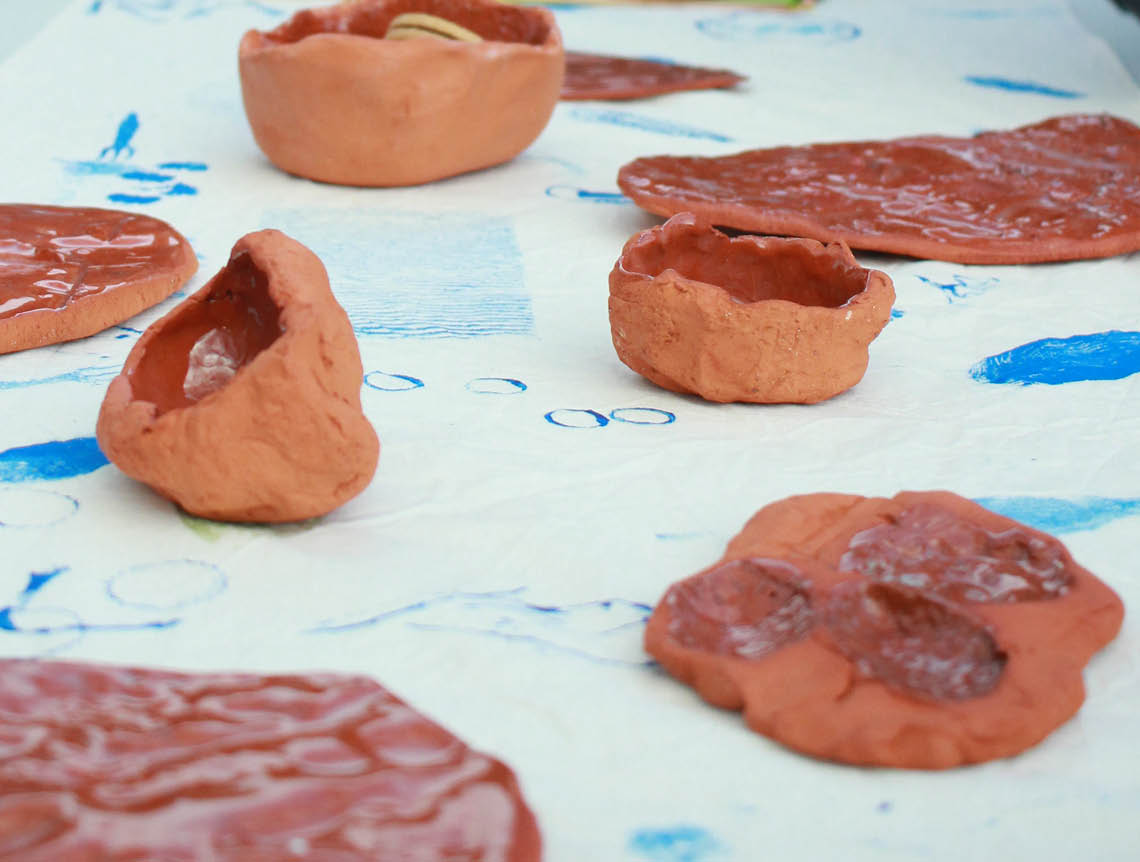 What marks do we leave in our surroundings, and what imprints do the surroundings leave in us? By molding and tracing objects from the area onto textile and clay, the space was made tangible with other senses. Transferring its patterns into functional objects, the participants created textiles and plates for a communal dinner at a final event.

Mapping Rathausblock
Workshop
With Paula Erstmann and Yann Colonna
Rathausblock Berlin-Kreuzberg
October 2022
The Rathausblock in Kreuzberg is currently in a phase of transition. After community-based initiatives campaigned against the sale of the area to investors, the Rathausblock is in the midst of a cooperative urban development process. In this period of change, we ask ourselves: how do we want to remember this area, and how can we witness the transformation? How can we capture the processual? In Mapping Rathausblock, tracing the area's surfaces and structures, the act of transformation and translation becomes a performative act of remembrance and witnessing.

Our Neighborhood, Our Stories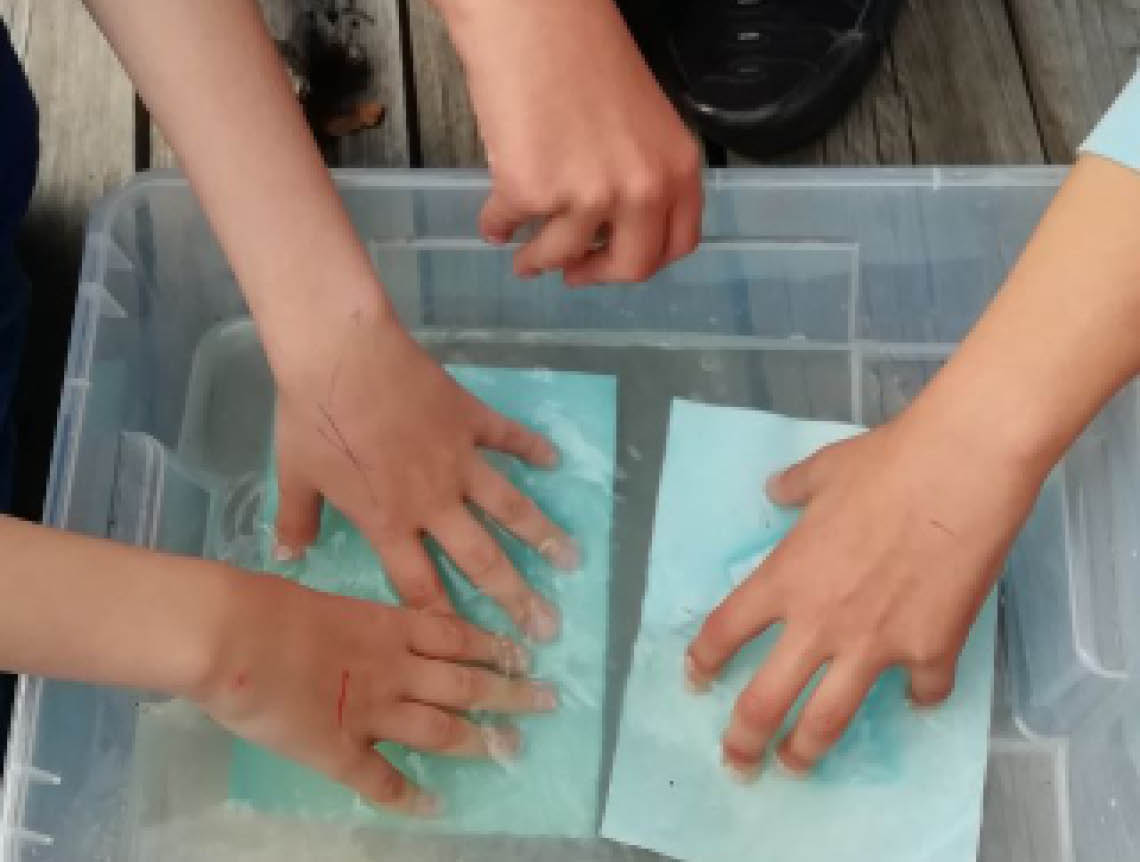 What places are in the neighborhood, and how can they be told about? How do they smell? What do we hear? And which people do we meet? From cyanotype to comics and short stories, the course approached different places and their peculiarities.

The Look Of Us: A workshop to encourage self-expression and positioning
Workshop
With Hanna Müller
Karlsruhe University of Arts and Design
Organized by the
Community Toolkit
initiative
April 2021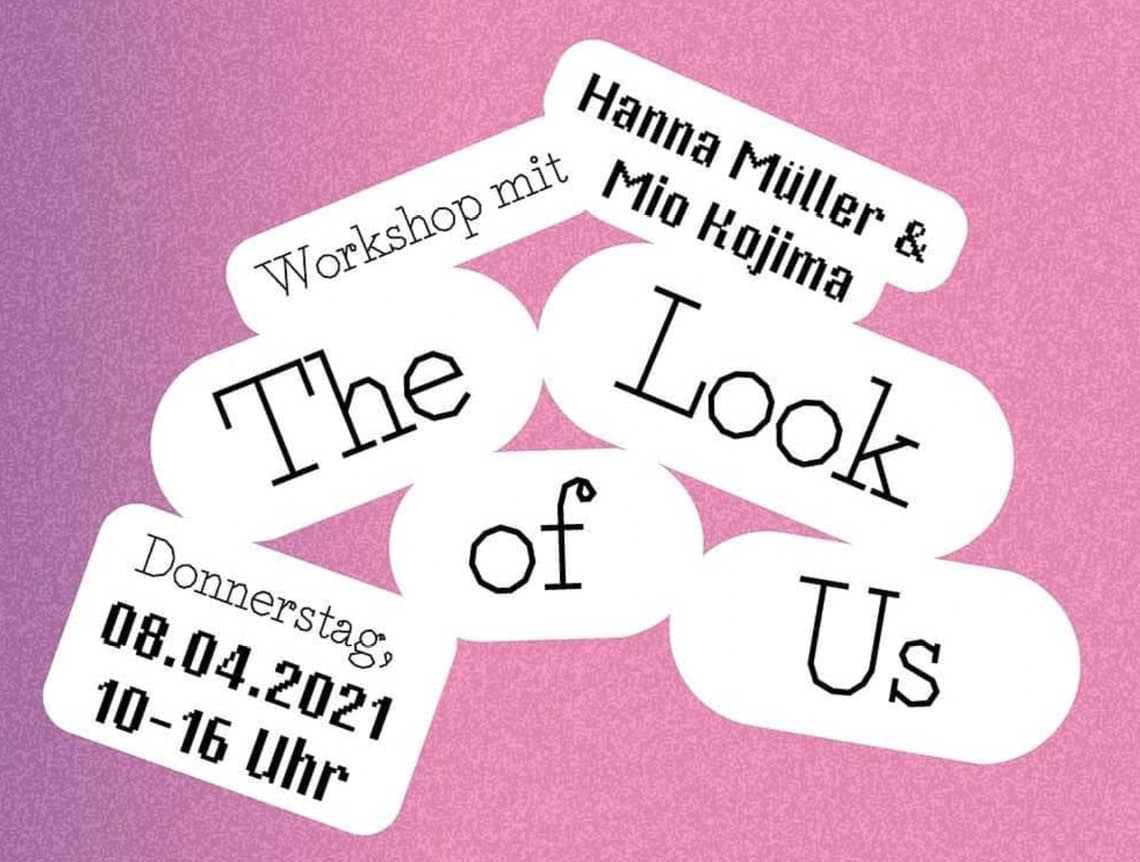 How can we express and externalize our opinions and personalities playfully, encoded or directly, loudly or timidly? How can we reflect on ourselves, position ourselves and let others participate in this process? How can we stand up for values, embrace our weaknesses, and allow for dreaming?
The Look Of Us is a framework for finding one's voice through the process of designing.